BAFA © 2008. All material here is copyrighted. See conditions above.

Spanish America by Janet Ruhe, U.S.A.,
Drawings and layout by Jacqueline Wassen, The Netherlands.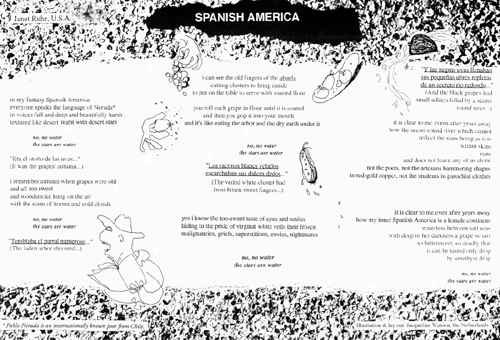 You can click on the image to go to an enlargement of each column,
where the poem can be read.


The first column is 121 kb, the second is 77 kb and the third is 85 kb

If you want to read the whole poem clearly, go to subscribe and order that issue of Arts Dialogue.
This Poem and Illustration: appeared in Arts Dialogue, March 1997

Arts Dialogue, Dintel 20, NL 7333 MC, Apeldoorn, The Netherlands
email: bafa@bahai-library.com