.
Traces That Remain:
A Pictorial History of the Early Days of the Bahá'í Faith among the Japanese
edited by
Sheridan Sims
.
Chapter 14
14. The Faith Spreads to Kobe in 1920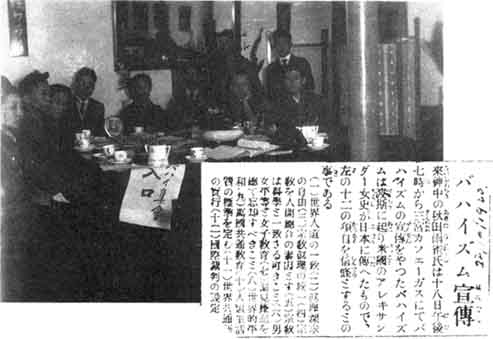 click here for larger image
This was a Bahá'í meeting in a coffee shop in Kobe in 1920. It was arranged by Mr. Sanzo Misawa, one of the early believers, on the occasion of a visit from a friend, the writer Ujaku Akita. Fourteen people came in all, including a newsman who wrote it up for his newspaper. The paper hanging from the table says, "Bahá'í gathering, enter." Notice the picture of 'Abdu'l-Bahá on the table.
40
---
.