.
Traces That Remain:
A Pictorial History of the Early Days of the Bahá'í Faith among the Japanese
edited by
Sheridan Sims
.
Chapter 65
65. The Third Summer School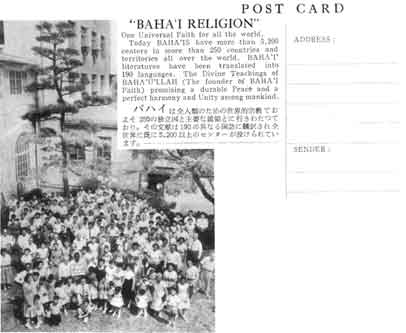 click here for larger image
Mr. Muhammad Labib took this interesting photograph of the third summer school in Japan in 1959, with a rather antique camera. He printed large copies for distribution, and also made it into a cover for note paper. Being one to seize every opportunity to proclaim the Faith, he also made it into a post card, shown here.

At this summer school the average daily attendance was one hundred and forty-five.
181
---
.