.
Traces That Remain:
A Pictorial History of the Early Days of the Bahá'í Faith among the Japanese
edited by
Sheridan Sims
.
Chapter 68
68. A Bahá'í Children's Class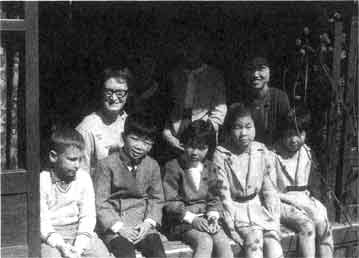 click here for larger image
This is an early children's class at the Tokyo Bahá'í Center, 1962. The teacher, Mrs. Muriel Snay (with glasses) and her helpers are in the rear.
.